7. Rory Middleton

Rory Middleton is an artist, carpenter, and designer based
in Edinburgh, Scotland, whose creative practice revolves around the world of design. With a Master of Fine Art degree from Glasgow School of Art, Middleton brings a unique blend of artistic sensibilities and design expertise to his work.

Currently, his primary focus lies in designing and crafting bespoke furniture pieces, ranging from small tables to bespoke kitchen installations. By exploring the interplay of colours, materials, and forms, Middleton creates design as sculptural objects that not only serve their practical purposes but also elevate the aesthetic experience of their surroundings. His aim is to design spaces that elevate and enriches the lives of those that inhibit them.

In his design practice, Middleton pays meticulous attention to detail, seeking a harmonious balance between visual appeal and functional utility. Each creation is a testament to his craftsmanship, seamlessly blending artistic vision with carpentry expertise. By seamlessly integrating form and function, Rory's designs go beyond mere objects; they become transformative elements that enhance the overall ambiance and mood of a space.

Driven by a belief in the power of well-designed environments, Middleton's design practice is a testament to his commitment to creating exquisite, purposeful, and captivating pieces that transcend conventional boundaries. Through his designs, he aspires to make the world a more beautiful and inspiring place, where everyday experiences are elevated to moments of delight and wonder.


Edinburgh, Scotland
Available Works

Stable Table


Year: 2023
Dimensions: 60(W) x 34(H) x 40(D)cm
Materials: Black Fibracolour compressed wood dyed black with walnut trim and walnut legs
Made to order
Lead Time: 4 Weeks

£340.00 GBP

Customisation available. Get in touch for more details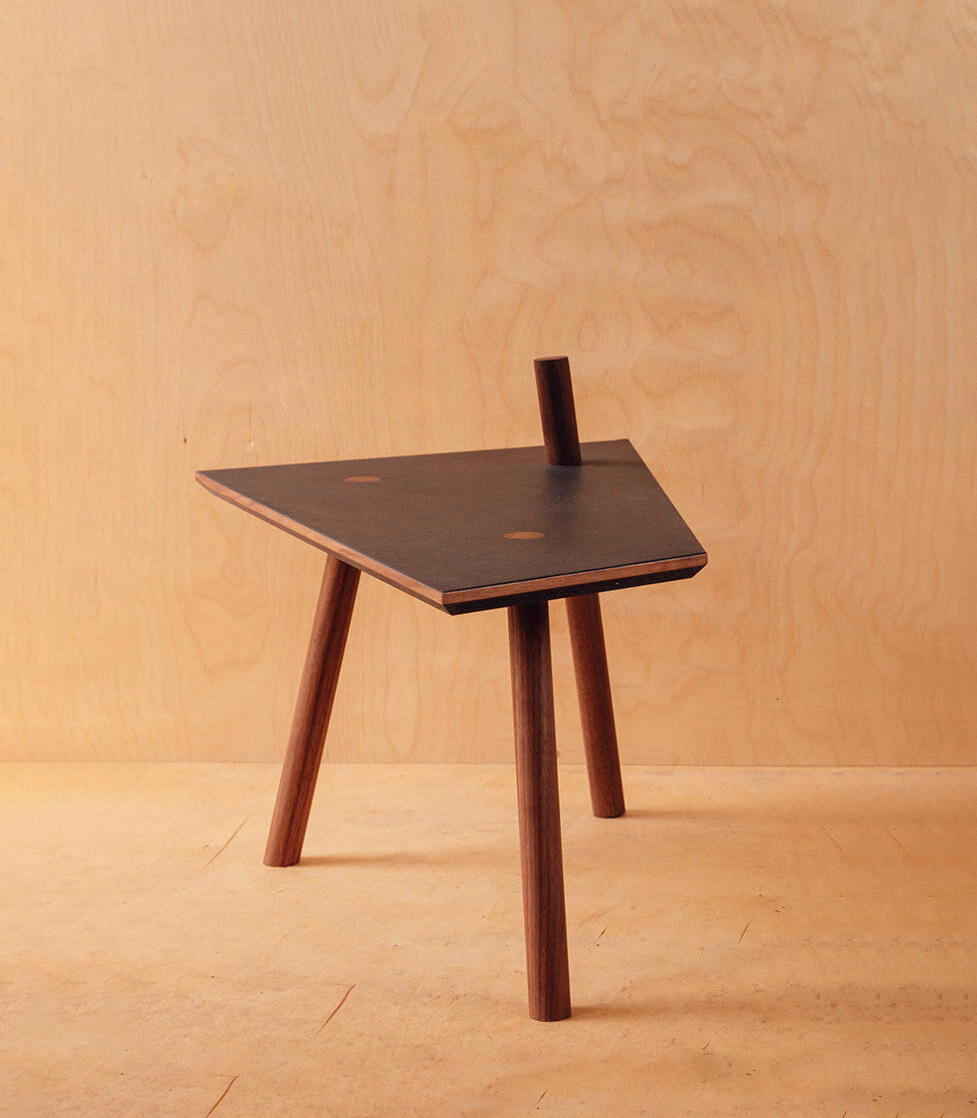 The stable table is a companion you can keep by your side or take with you, to wherever you need to be.

Enquire Now ︎︎︎