4. Handmade With Derek Welsh



December 2022
Words by Slancha/Derek Welsh

Tell us a little bit about who you are, where you are based, when and how you started your studio practice?

I am a Glasgow based woodworker. I served an apprenticeship in carpentry and joinery and having worked in various areas of the industry started Derek Welsh/Studio in 2005. I produce handmade furniture and objects and work on interior and projects.

How do you feel that your early days working as a woodworker influenced your current practice as we know it today?

My apprenticeship, as much as it was fun, could be very hard at times. I now know that this foundation and learning has given me the skills, work ethic and drive to work for myself. The concentration on hand skills and traditional techniques is what I continue to build on today. Hopefully I have got better over time!


DW03 Chair

What inspiration have you taken from your time in Bangalore which you've now integrated into your practice?

The Phantom Hands family are quite a unique group of people, a community of humble, hardworking people, I have been lucky to have spent time with. I would say that spending the time with PH, our ongoing communication and collaboration has inspired me to be grateful about life in general. I'm extremely lucky to have the hand skills and lifestyle to be able to work for myself and to enjoy the journeys that this life gives me. It has also made me want to be more giving with my time to help Scottish based individuals were and if I can.


What gravitates you towards the undertaking of designing and making a chair? What challenges come with this?

Designing or making a chair is different from making any other wooden objects/furniture as a chair is something special as it holds people. For PH I ultimately wanted to make a chair as simple as possible in its method of construction without any possible complication. That's why I made a stick chair. It uses traditional joinery and is supper strong but it hopefully looks effortless and elegant in its form.


DW01 Stool


DW02 Shelf and DW03 Chair

Traditional joinery methods are used throughout DW 01, 02 and 03. What qualities do you feel this adds over the use of contemporary techniques?

After visiting PH in Bangalore and their team of carpenters it was so obvious that they work in the same manner as myself, no CNC machines just handmade and that drive for making something by hand as good as it can possibly be. This is why DW 01, 02, & 03 use traditional joinery methods, I have nothing against new technology or CNC machinery but myself and PH make things by hand. This process is slower but the quality and the end result is equally as good if not better. I also think because each one is handmade there will be a very slight difference in each piece but that adds to the beauty and uniqueness of the work.


Having worked a lot with Graphic House, you seem to have a keen interest in graphic design. How do you feel graphic design has influenced your style as a furniture designer?

Graphical House have been dear friends since we did an exhibition together in Switzerland, we have worked on some lovely projects together over the years. They are a great team of individuals and we share a lot of interest and that's why we struck up a friendship easily. I guess my work is pretty graphic. I have a real love for collecting books and I love clean geometric shapes and patterns. I particularly like the way my work would look or photograph straight on which probably enhances the graphic shape.


Dominos in collaboration with Graphical House

What is your favourite piece of design that you come in contact with in your everyday life?

There are so many good everyday pieces of design that I could choose but I think as someone that works on their own it would have to be a radio. It would be a sad day without being able to listen to music or someone's voice whilst working, so a radio!


What project stands out to you, thinking back from when you started your studio in 2005?

This is a hard question as I've been so lucky to work on some really lovely projects with some extremely talented people and brands. I think the one I would choose is a personal project that I did called 'Frank' in 2016. This was a project to celebrate my apprenticeship and 27 years of making and an acknowledgement to the man, that gave me this opportunity. Ultimately everyone just needs an opportunity to hopefully bring out their true potential. I made 27 interpretations of a wooden trestle using Scottish hardwood. They were given as a gift to 27 people that I have worked with, met and been inspired by. A trestle was an object that I had to make as an apprentice so it was a lovely object to make. The best bit is that from time to time I'll get sent a letter or an image of the trestles in their new surrounds.


Frank


DW02 Shelf


DW02 Shelf


Talking Time - Galvanised steel, paper cord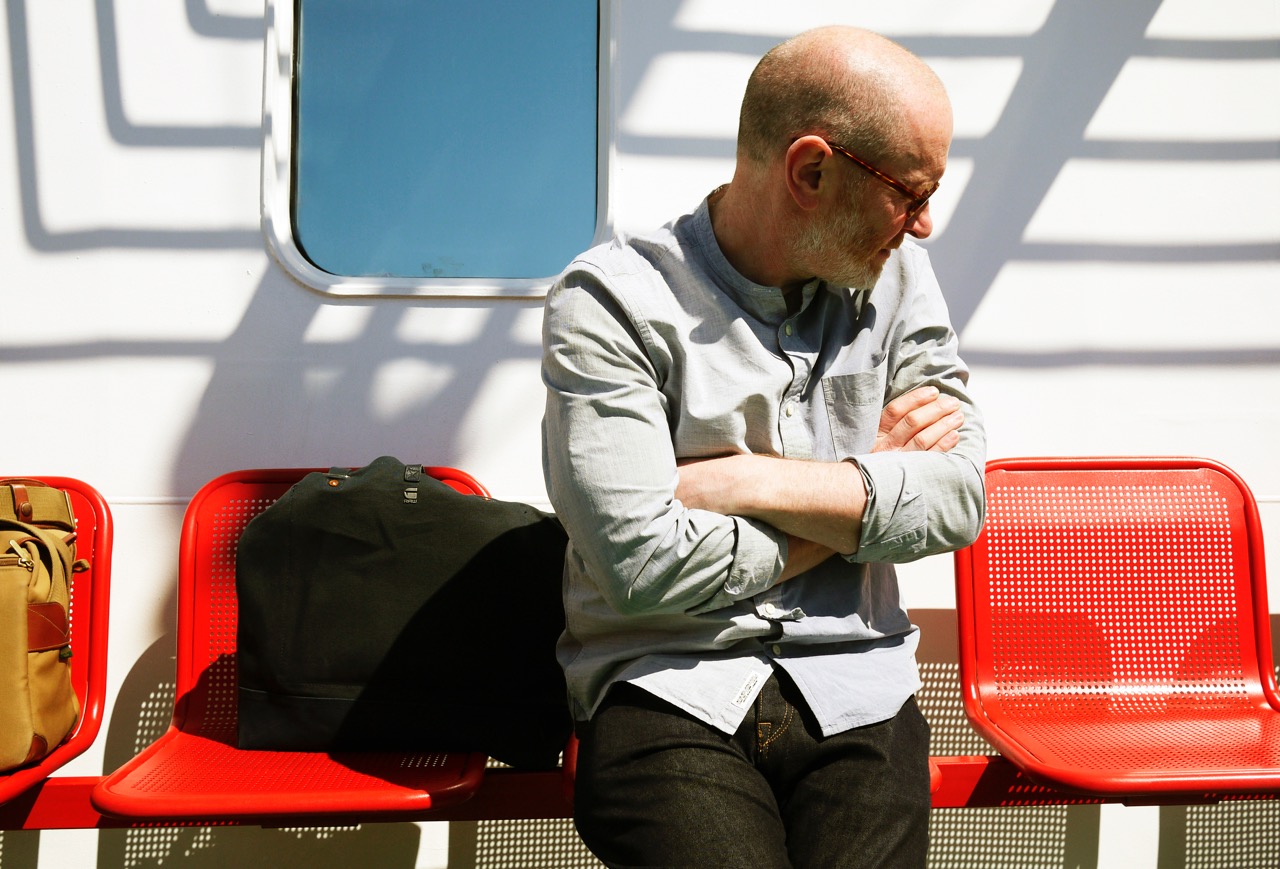 derekwelsh.co.uk
@derekwelshstudio