2. Charles Myatt
Charles Myatt is a graduate of sculpture (ECA. 2014) and painting (GSA 2018). Myatt has acquired a broad technical experience from various disciplines including archaeology, construction, and art fabrication. In 2018 he co-founded Myatt-McCallum, a bespoke and experimental concrete company.
Since 2021 Myatt has been working independently as a designer and fabricator.
His work is often found in cultural institutions around Glasgow Inc; Clyde built radio station, the alchemy experiment, the Berkeley suite, Chinaskis, the Kelvingrove cafe, outliers and the riverside museum amongst others. He also works on commissions for private / domestic and landscape settings.
Mint Gallery hold a collection of his works as does Goldsmiths University and The University of Edinburgh.
Myatt's work is inspired by the materiality of the city, the structural properties of material and by a playful and experimental approach to the forming and application ofconstruction materials.
Glasgow, Scotland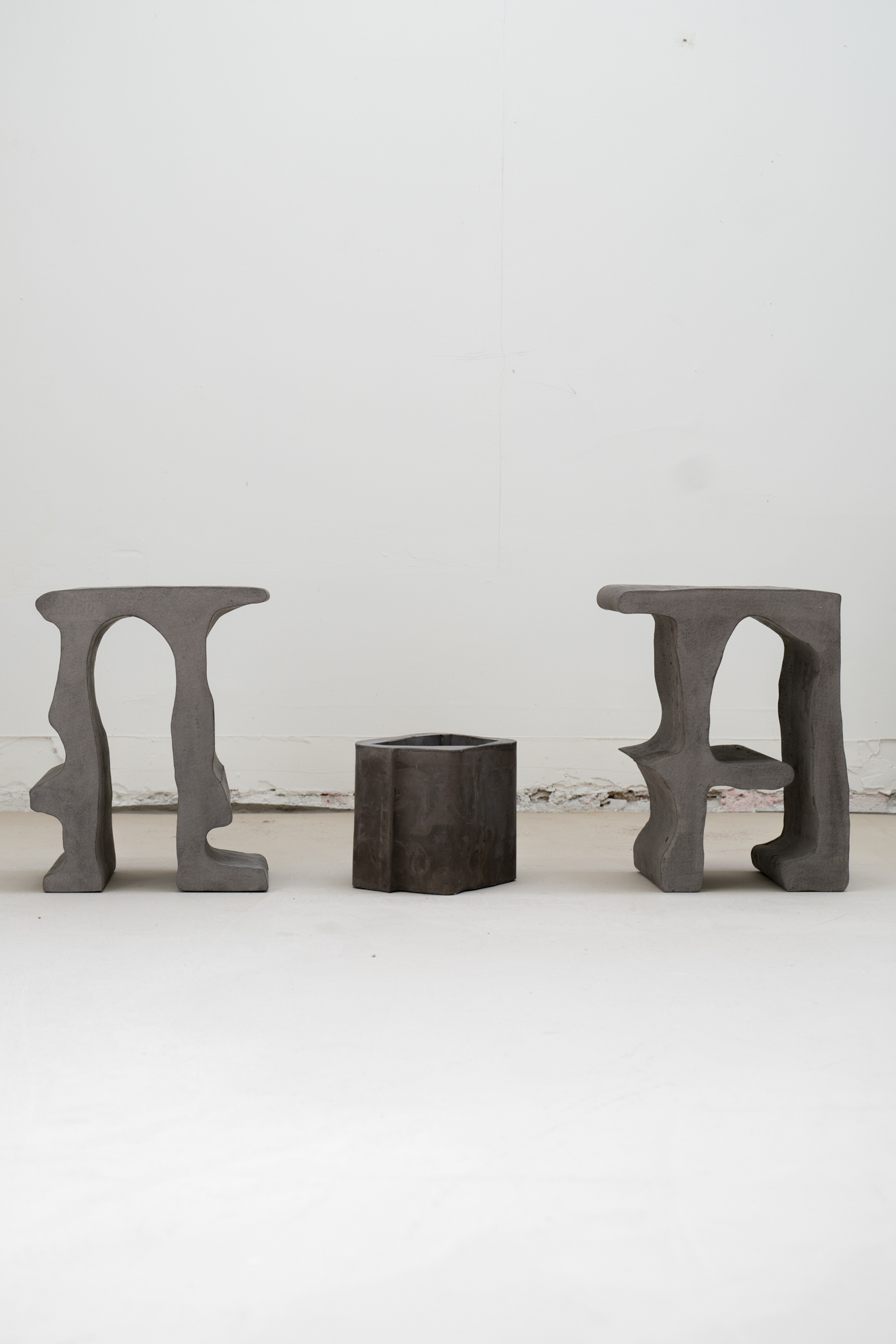 A&N Stools


H Chair
Pi Table
Available Works

R Stool


Dimensions: 52(H) x 50(W) x 45(D)cm
Materials: Grey Concrete
Made to order
Lead Time: 6 Weeks

£1,100.00 GBP

Customisation available. Get in touch for more details



R Stool by Charles Myatt and Jack McCallum is hand made in grey concrete and can be used as a side table, plinth or stool, either indoors or outdoors.

Enquire Now ︎︎︎