5. Laurence Veitch
Laurence Veitch designs and makes furniture from his studio in Glasgow. His elemental and sculptural objects often feature striking contemporary style with strong connections to methods of the past.

beginning at design school, Laurence learned how to explore and solve problems through the design process and rigorous prototyping, Before working as a handyman in Scandinavia. Back in Scotland he spent several years building off-grid homes with designers Sam and Maggie Booth.
After deciding to focus more on his passions of furniture and design, he set up Laurence Veitch furniture and undertook further training at the Chippendale International school of furniture.
From his fascination with graffiti as a teenager Laurence closely studied subtleties in form and the importance of constant reiteration. His simple-in-concept but dense-in-detail designs take inspiration from a wide range of sources such as graffiti, nature, found material, vernacular styles or traditional wood working and his productions very often feature added depth through colour and texture. Detail and quality are considered at every level.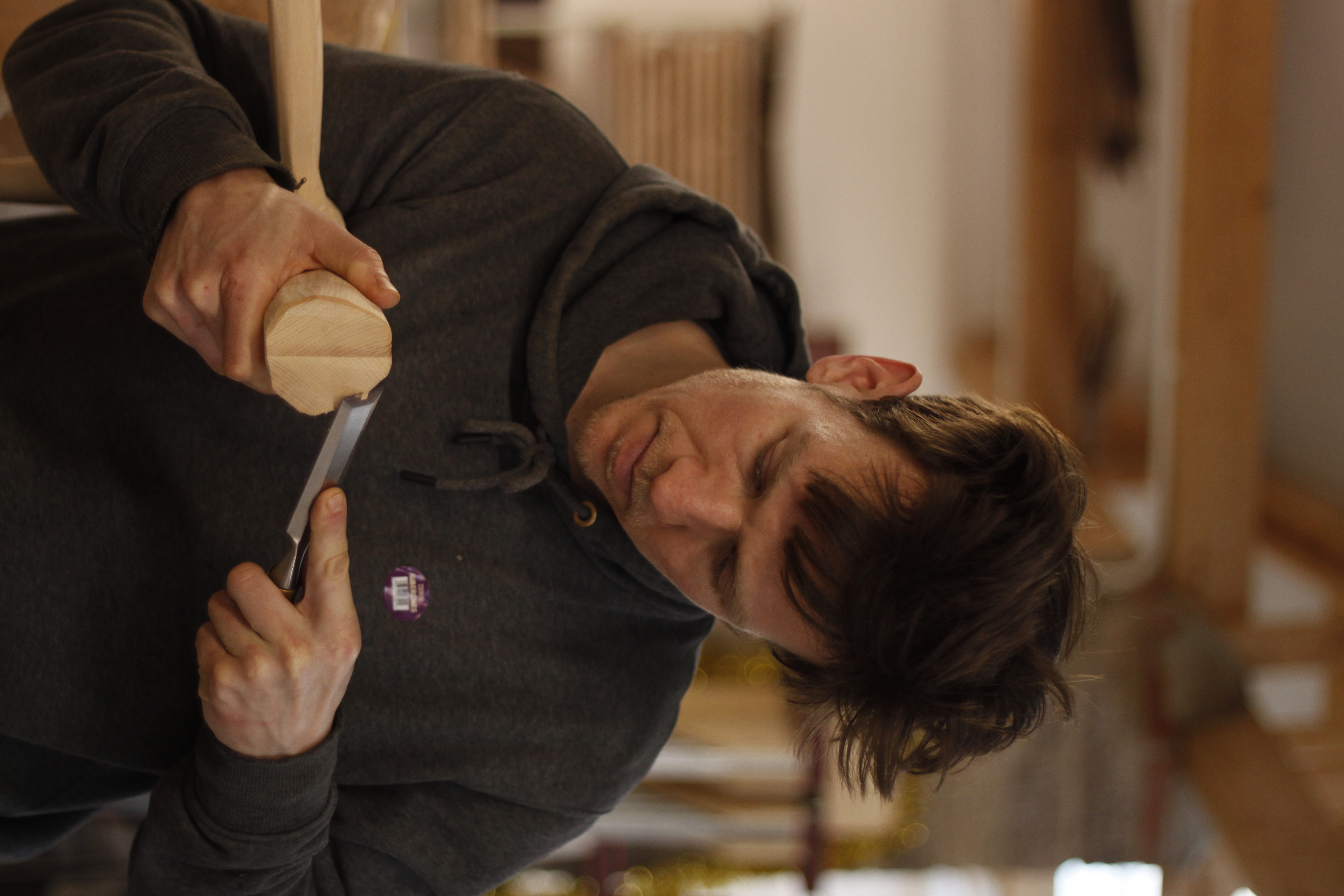 Edinburgh, Scotland
Available Works

Kilo

Dimensions: 40(H) x 115(W) x 63(D)cm
Materials: Ash finished with black Indian ink
Made to order
Lead Time: 8 Weeks
Designers: Dafni Michalaki and Laurence Veitch

Customisation available. Get in touch for more details

£1,950.00 GBP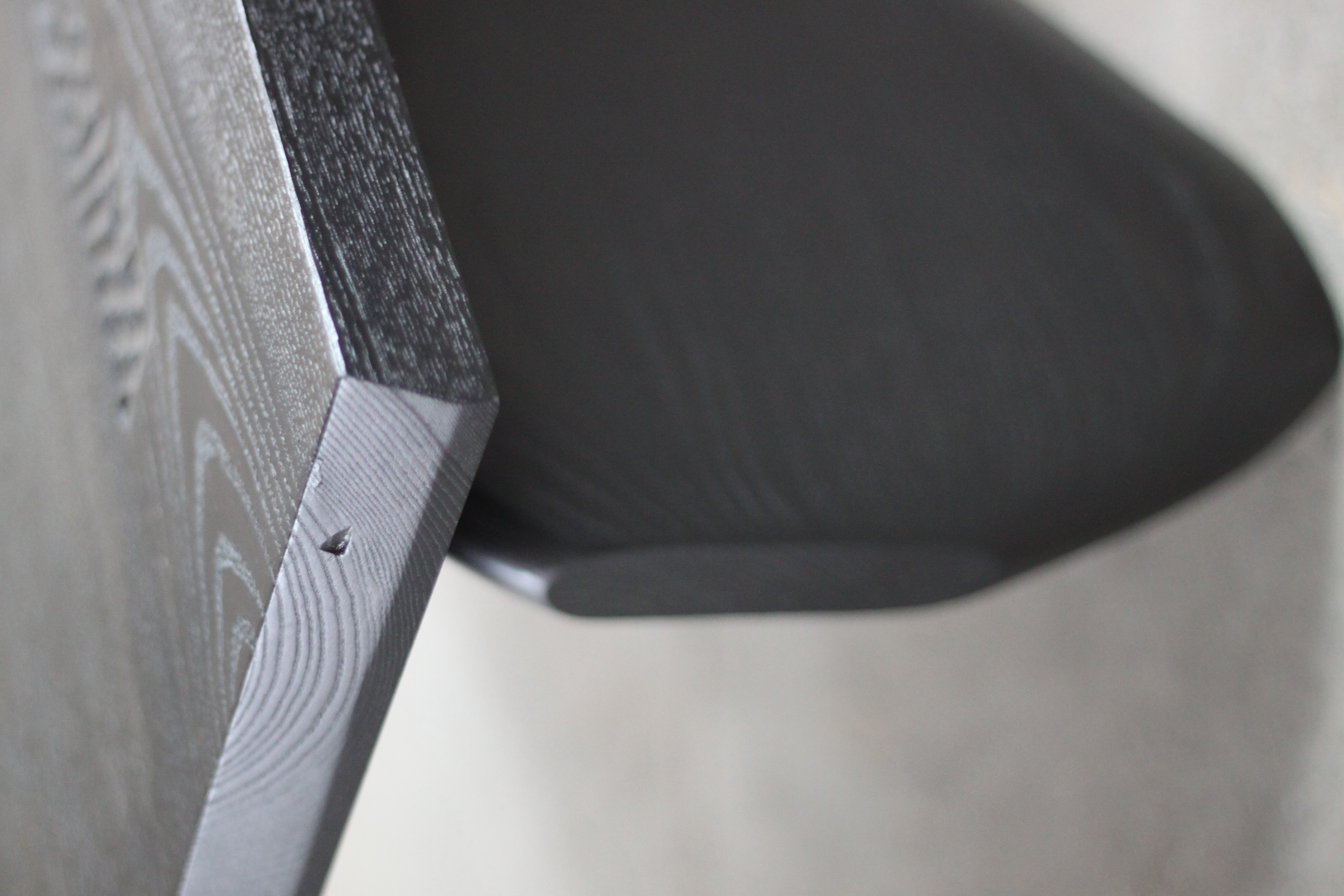 An elemental coffee table designed in collaboration with Greek architect Dafni Michalaki. Laurence and Dafni spent many hours over the course of months developing the design language for this table which will likely be the first in a series.

A few specific modern artists gave the initial inspiration for this monumental object.
Smooth pebble like curves contrasted against abrupt slices, intersecting planes and rough chainsawed and hard carved texturing gives a serene yet provoking vantage from every angle.

The open grain of the Ash finished with black Indian ink leaves another layer of detail to be appreciated.

Enquire Now ︎︎︎



Sitrus Chair


Dimensions: 75(H) x 37(W) x 45(D)cm
Materials: Ebonised Scottish Ash, Custom Mirrl Inlay
Made to order
Lead Time: 10 Weeks

Customisation available. Get in touch for more details

£1,250.00 GBP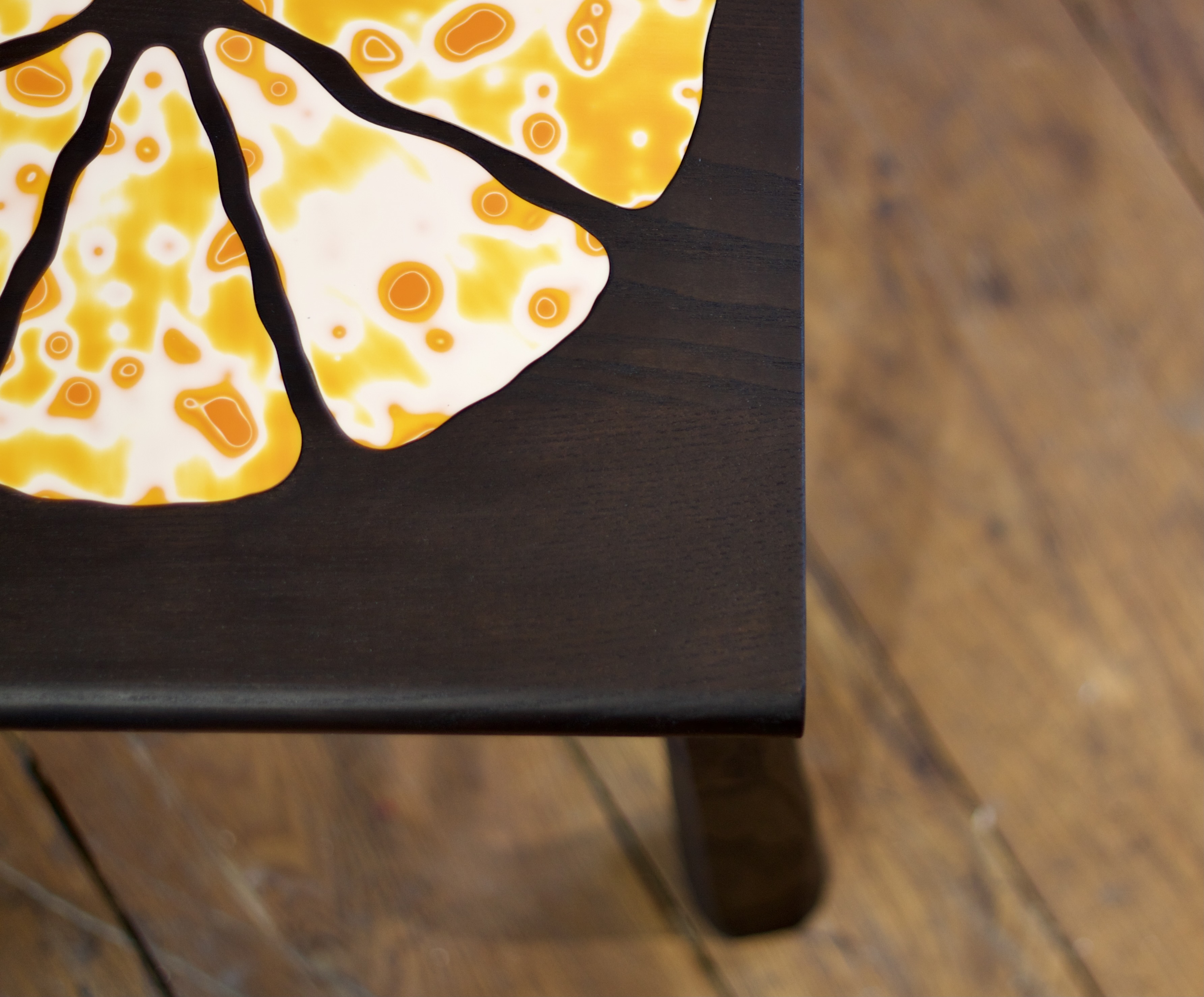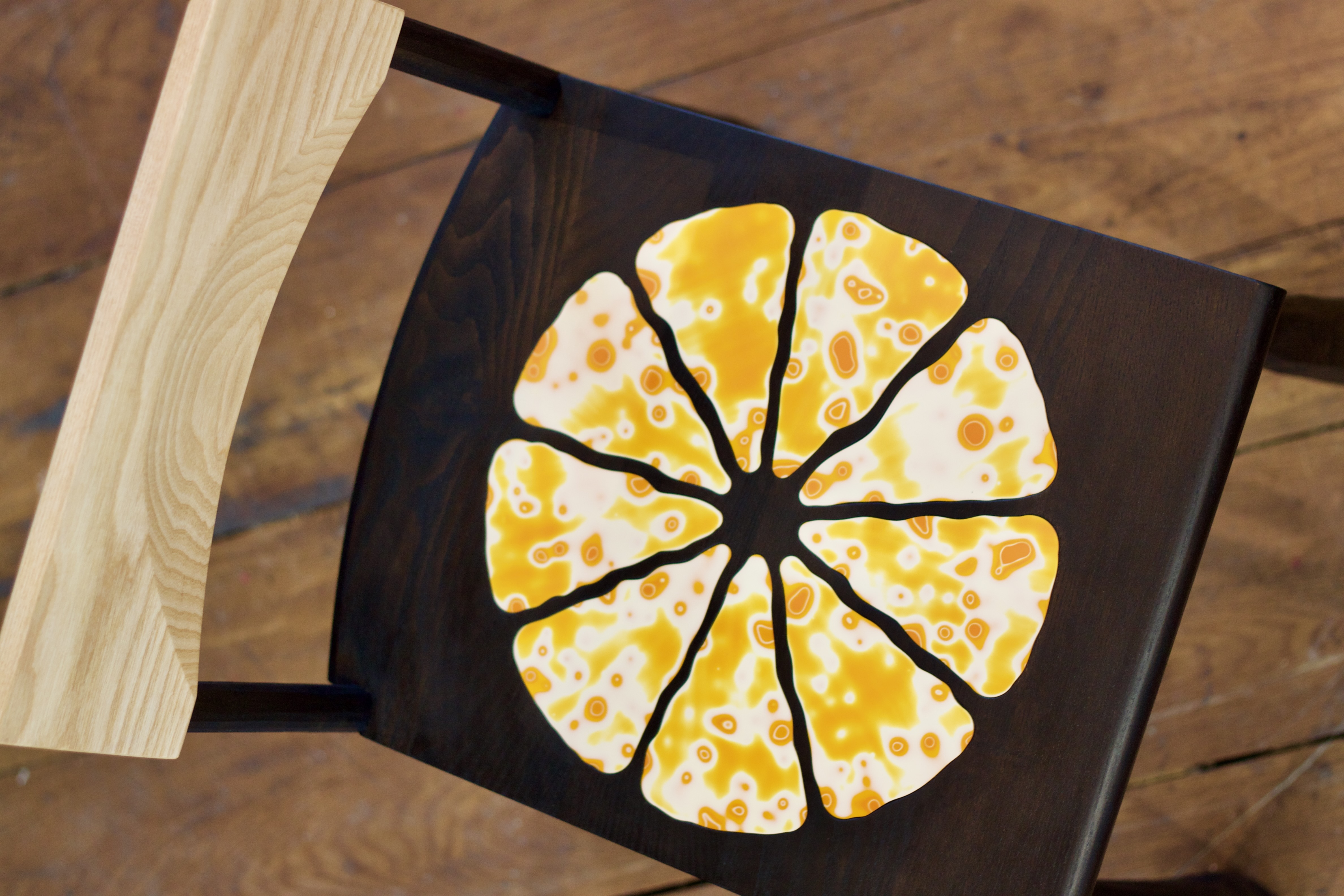 These low backed side chairs blend playful with stark, light with dark, hand crafted with machine made, in Laurence's signature contemporary style. Steam-bent and hand-shaped legs grow up from the floor to a flat and sleek seat, housing a custom made citrus inlay by Glasgow's Mirrl Ltd.

Carefully considered proportions give both a striking form with sturdiness and comfort. In Laurence's words, "both an eye chair and a bum chair".

Enquire Now ︎︎︎