1. Calum Bettison
Calum Bettison's work is about people. It is a reflection of what he admires in human beings. Working across furniture, lighting and interior accessories, Calum's bold yet quiet design style is consistent throughout his diverse portfolio. At the core of his practice are values of humility, curiosity, quiet confidence, and conviction, which he translates into physical objects through material choice, texture, form and composition.
"My work is inspired by the people who inspire me. I often feel a connection with those who are thoughtful and considered. Humble characters who aren't compelled to say a lot, but whatever they do say has gravitas."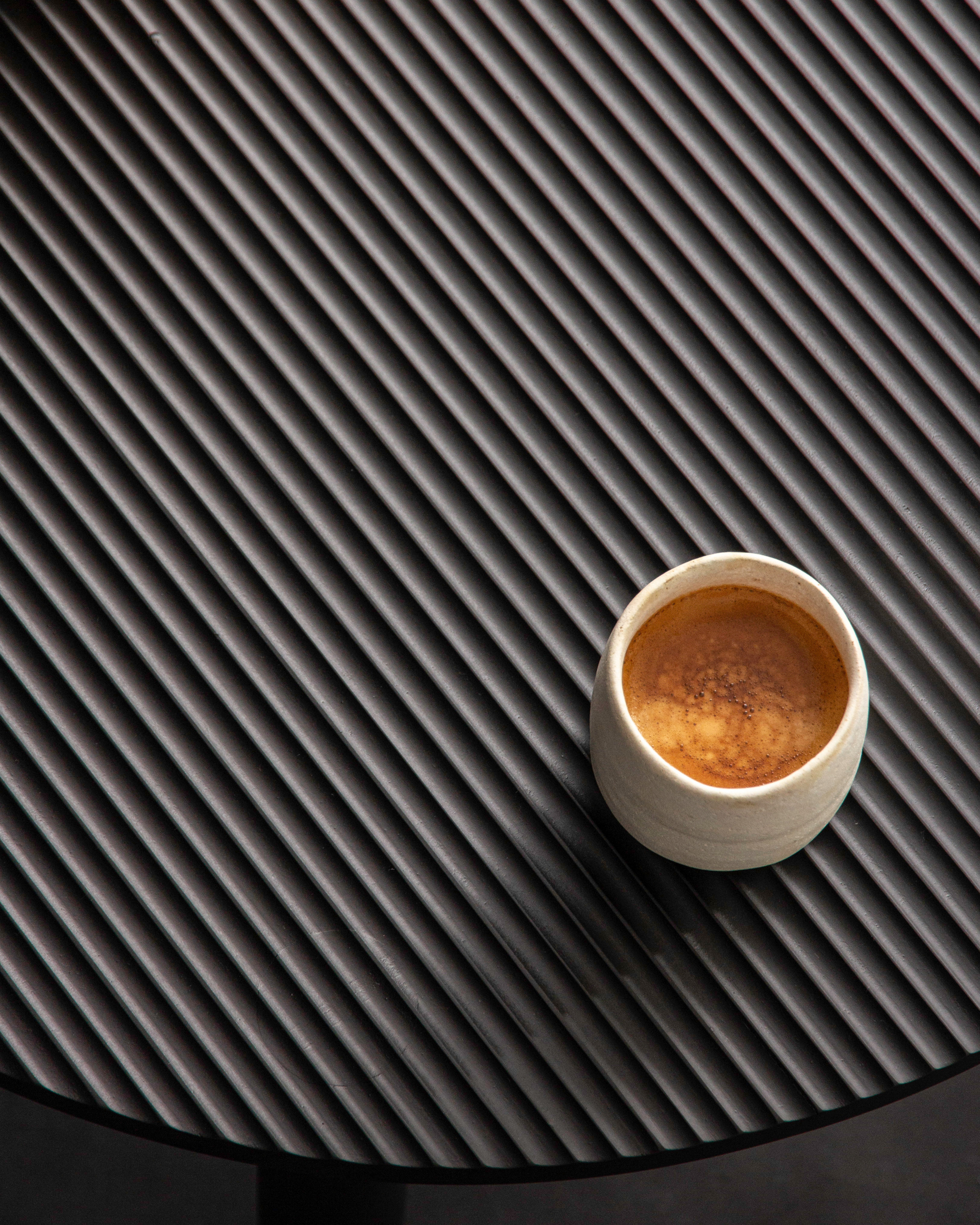 Characteristic of Calum's design language is the use of primitive shapes; triangles, squares and circles which carry a sense of playful innocence and an easy-to-interpret simplicity. "With simple forms, there's no need to read between the lines. Like when speaking to a small child, what they say is what they mean. That transparency is important in my work." What brings an air of maturity to his designs is careful attention to balance and proportion.
Taking time to extract simplicity from complexity, a defining trait of Calum's creative process is reduction. His research and development often involves experimental processes from which he distils clear concepts.
Following an education in product and furniture design, Calum has led a successful career designing commercial interiors and exhibitions, eventually returning to a craft-based practice. Calum now runs an artisanal design studio producing work in native hardwoods, and occasionally includes metal, textiles, plastic, and ceramics.
Glasgow, Scotland
Available Works

Fluted Lounge Table


Year: 2023
Dimensions: 60(W) x 35(H)cm
Materials: Locally sourced Scottish sycamore, soot.
Made to order
Lead Time: 8-12 Weeks

£1,850.00 GBP

Customisation available. Get in touch for more details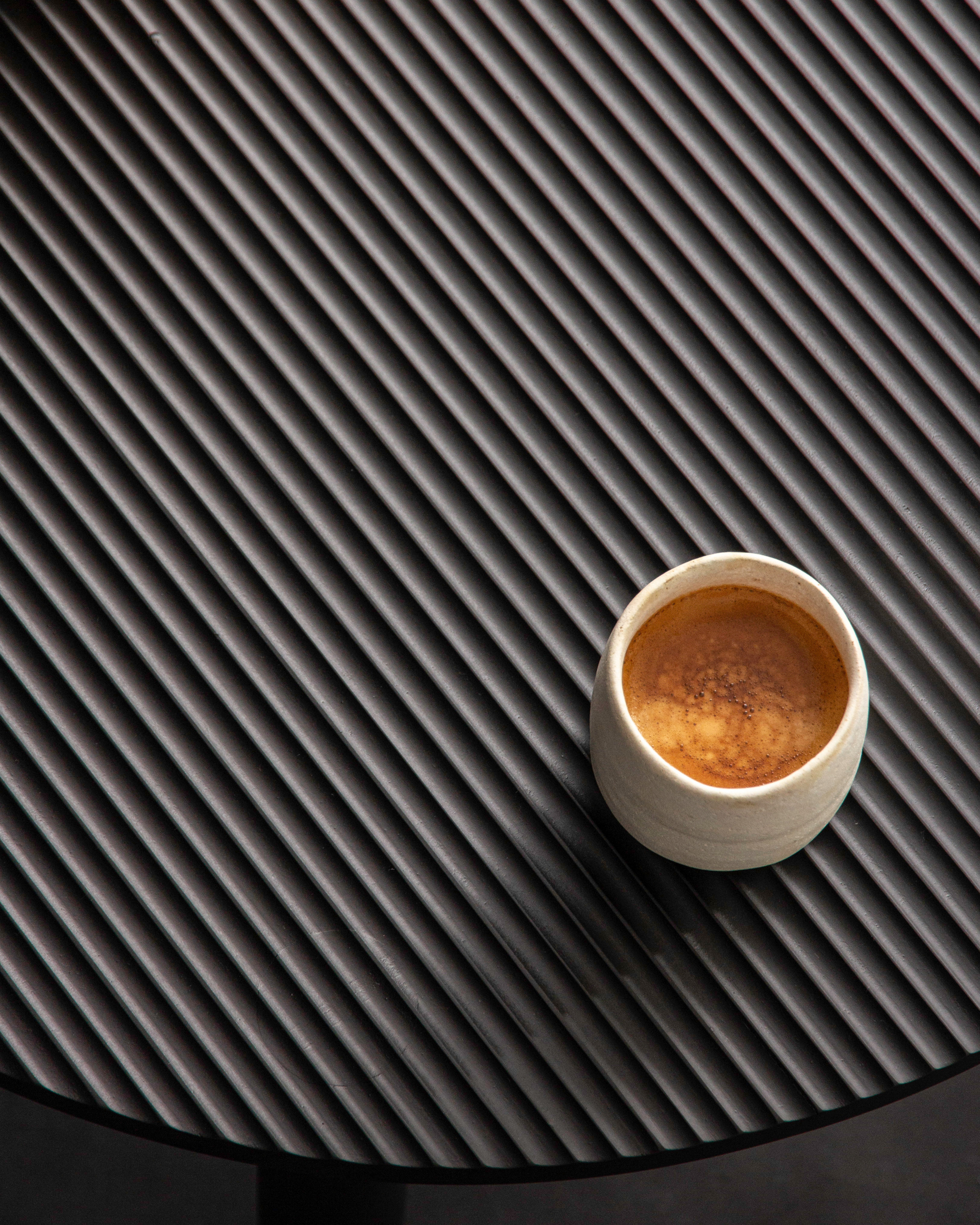 Fluted Lounge Table's distinctive upper surface communicates beyond aesthetics. With a focus on tactility, hand-routed 'flutes' encourage physical interaction with the piece and together with the soft black finish bring a multi-sensory richness to the design.

The matt black finish contains pure soot, the pigment traditionally used by artists in Indian ink. It has been developed specifically for the Fluted range - the finish is soft and delicate yet holds an intense and captivating depth.

The table is built from solid Scottish Sycamore and is constructed using robust traditional joinery techniques.

Enquire Now ︎︎︎



Woven Bench


Year: 2023
Dimensions: 43(H) x 105(W) x 30(D)cm
Materials: Locally sourced Scottish oak, paper cord
Made to order
Lead Time: 8-12 Weeks

£1,650.00 GBP

Customisation available. Get in touch for more details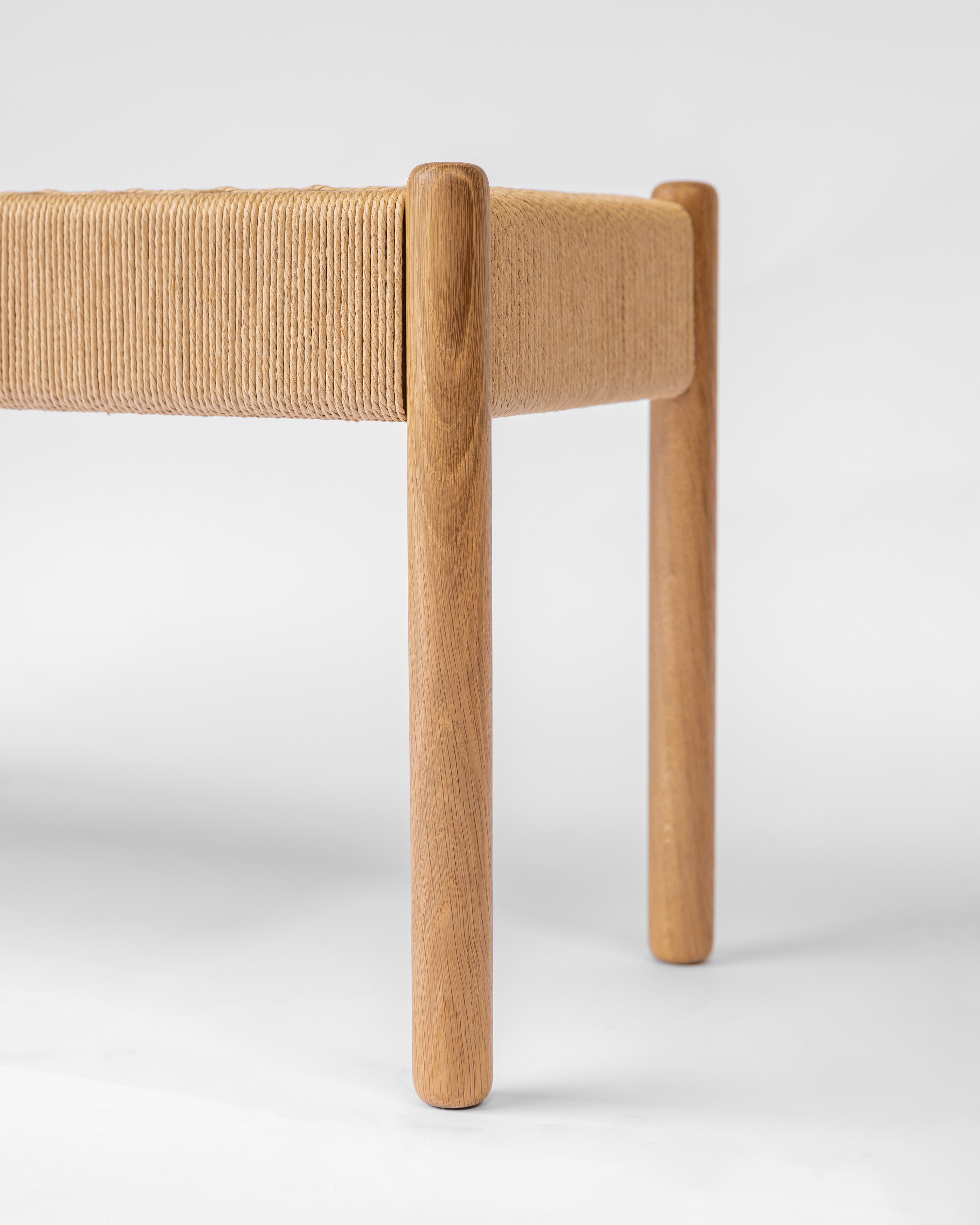 An exemplification of modern craft, Woven Bench 01 combines contemporary style and traditional artistry.

Simple shapes serve as a clean backdrop for the hand-woven cord, with the paper bringing an approachable charm to the design. To celebrate this humble material, careful consideration has been paid to proportion; an unconventionally thick seat clearly presents the material to the user.

The hand-turned cylindrical oak legs are buffed to a fine finish to emphasise the grain's natural depth and lustre. Sitting alongside the delicate wood surface, the rhythmic and textural weave of the paper draws attention to the contrasting qualities of both materials.

Enquire Now ︎︎︎