7. Creating Metaphysical Art With C.A. Walac


November 2022
Words by Slancha/C.A. Walac

Tell us a little bit about who you are, where you are based, when and how you started your studio practice.

I like to go by the name C.a. Walac. and I am based in Scotland – Can anything be more vague than that? I am not particularly attached to a specific part of Scotland; I embrace it as a whole and as a spirit. I officially started my studio practice in Glasgow in 2018 I am now based on the internet.


What did your studio practice look like when you started and how has it evolved?

I was working in a field of sculpture and installation when I started Walac. It was originally focused on flat ceiling sculptures and I thought this could support my artist's practice. But very quickly everything collided when I realised functional art was a thing. I always worked in the realm of domesticity so the merge was very natural. I am still walking on that fine line between the practical and the non-practical.


Bending your knees without falling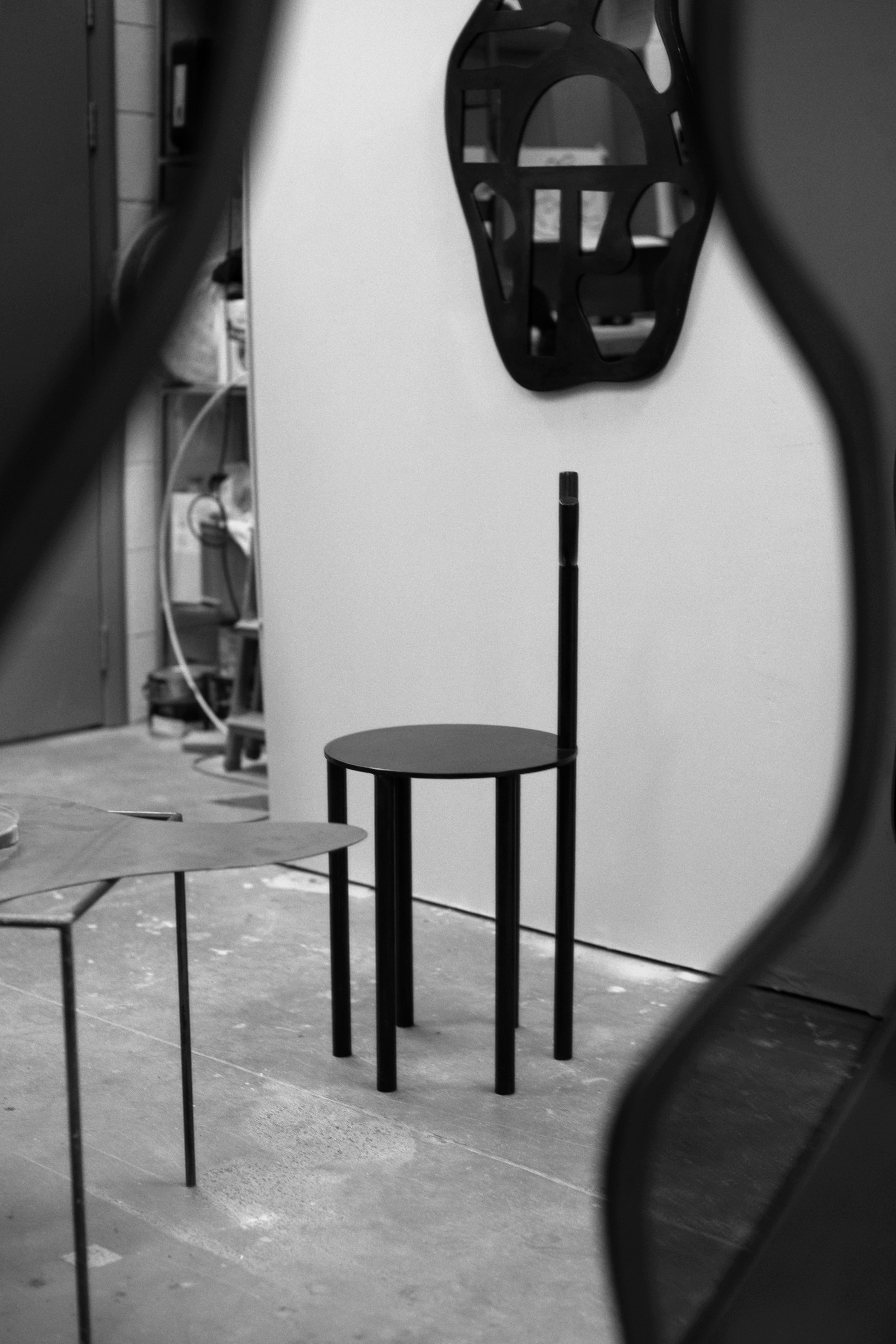 Room for Irregularities in the studio - Credits Natalia Poniatowska

What does a typical day in the Walac studio look like?

I am in the process of changing the way I am working, so going to the studio is becoming logging into the studio. What has not changed is that each day is different because every project I work on has different needs. I work on multiple projects at the same time and I adjust to the different speeds and timelines that each project requires. It is a mix of answering emails, and writing material, researching, conceptualising, sketching and playing with paper, 3D modelling, looking for manufacturers and materials, dealing with manufacturers, testing ideas, site visits, documenting, etc…

I guess what is really typical is sketching ideas on paper. I do this pretty much every day; otherwise I remain haunted.


Where do you go to seek inspiration for your work?

I find initial context and inspiration by retreating into day dreaming. I like to challenge things that seem set in stone like a staircase or shelving units. To do so, I never go to design for inspiration. I look at random things like topiaries, abstract art, poplin shirts, Victorian curiosities, and architecture but the more I sketch and cut shapes out of paper, the more I return to them for inspiration. It is a drift. Anything with an aesthetic composition can be looked at from a different perspective and ideas can be generated from that encounter and displacement.

I also turned to artificial intelligence and computer-generated images to turn flat paper collages into three dimensional spaces, and combine aesthetic concepts to help me visualise the outcomes. The results are always surprising.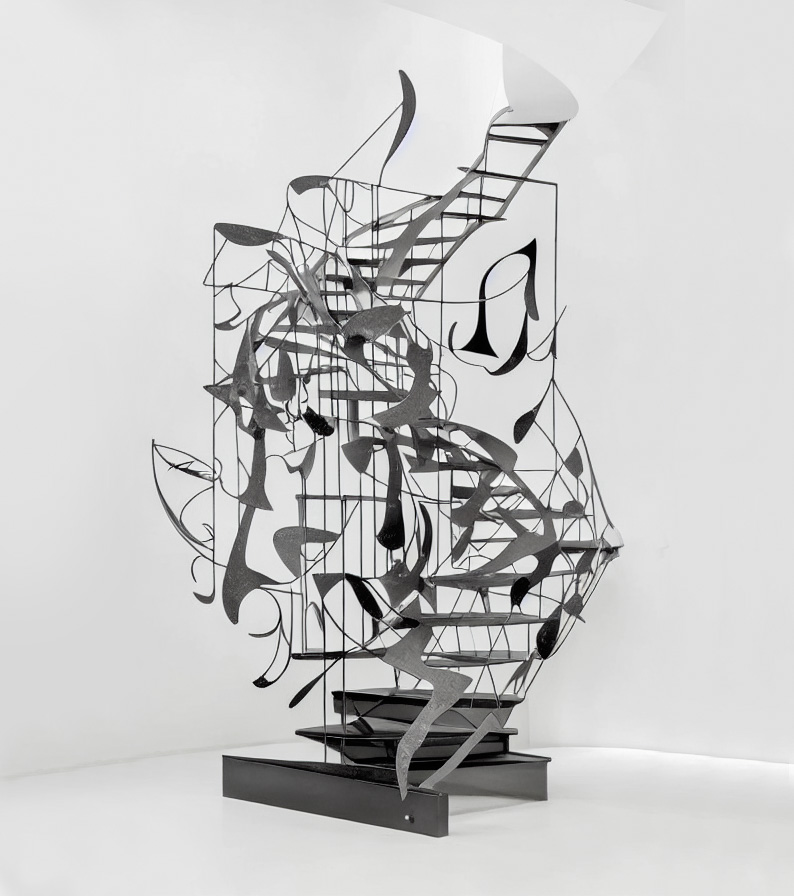 The complex feelings of separating from the ground, staircase study


How hight are you, stairs study

Do you have any favourite pieces or projects that you have worked on in the past?

My favourite piece or project is always the one I have not made yet. When it still lives in the higher spheres of the world of ideas, I get very excited by the possibilities. However, l also cherish when a project is still fresh in my mind, when I have not seen it too much already. My staircase studies, for this reason, would be my favourite pieces…for now.


How would you describe your creative process from start to finish? Do you have a specific methodology that you follow?

It varies slightly if I work from a brief or from a self-created concept. I actually mapped out the process in details like a recipe, but here is the short version:

Research: browse, play and daydream to come up with a concept.

I actually have few rules of thumb to keep me on track. Here are four of them:

1) Elements of an idea are like the ingredients of a good meal: they come from different bushes. They should be varied, balanced, complementary, surprising, responsible.

2) Categories are like colours. They are meant to be mixed.

3) Bad ideas are just cracks leading to better ideas.

4) Everything carries the potential to be different. (Nothing is set in stone. Stone can be broken down, turn to dust, and even dust can be reshaped).

Methodology continued…

Sketching to find the shapes
Think about how to make it. Either in the studio or search for manufacturers.
Do a 3D model of the piece(s).
Price it up.
Make it or leave it.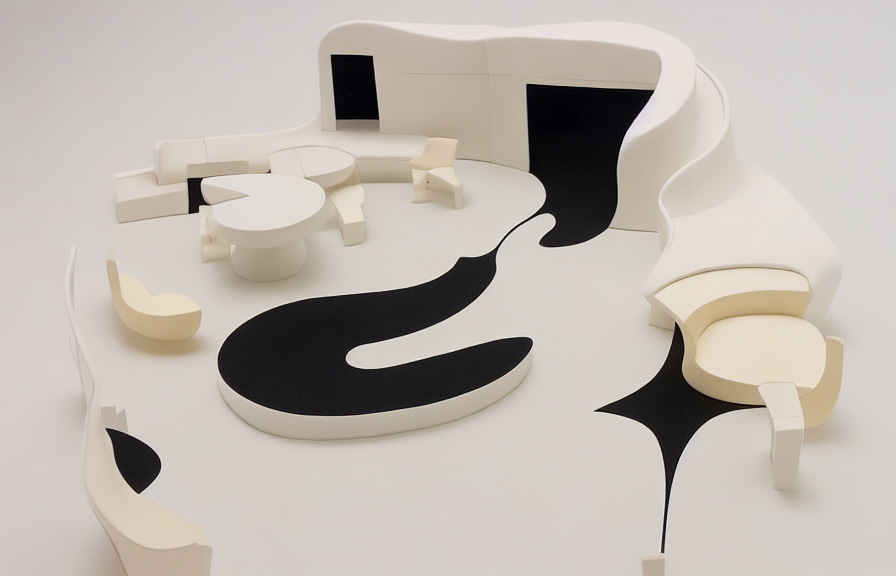 AI generated image from a paper collage


AI-generated-image-from-a-paper-collage

What are you working on just now and what is next for your studio?

Recently, I had to think a lot about all these unborn ideas, or remains of ideas that have been made and did not find a home, in order to stay sustainable.

After reflecting on my practice, from designing furniture, to thinking about dwellings, the space we inhabit and human condition overall, I took two different directions.

The first direction was to scale down in size and create Maison Commode, a contemporary jewellery brand which focuses on wearable interiors. I design furniture for the spaces used as adornments, I treat the body as a furnishable place.

The second direction is that I have removed scale completely. With my workshop reopening in the metaverse, I am approaching the absence of scale and the multitude of scale it contains. This will allow me to craft spaces where ideas can exist without the need to be materialised or to be put away.


How would you describe your work in three words?

Playful, surrealist, existentialist.


Maison Commode Boss Ring


Bending your knees without falling sketches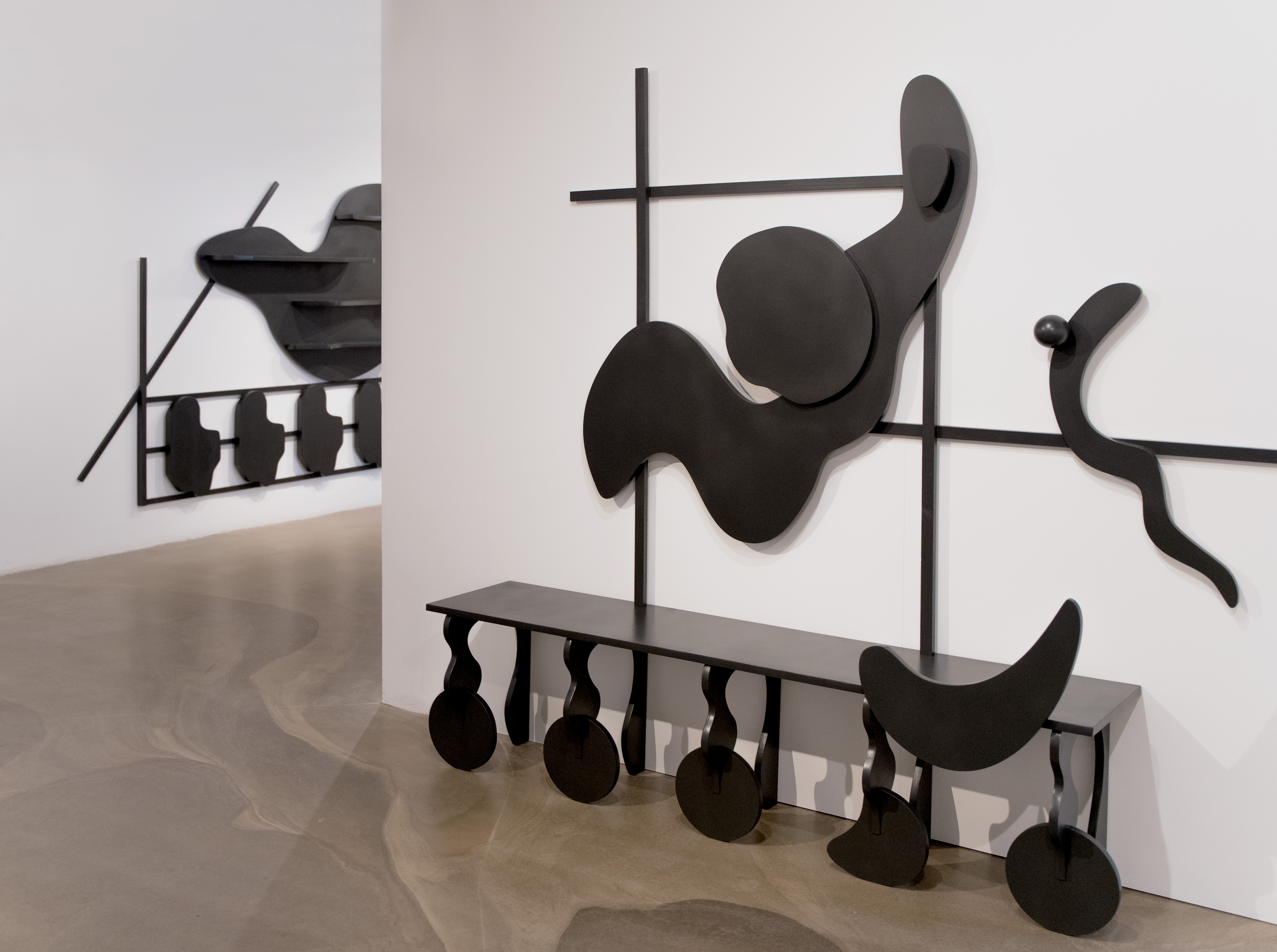 Flat Version, exhibition at Custom Lane


@studio.walac
@maisoncommode
walac.xyz